Ukrainian Egg Decorating Workshops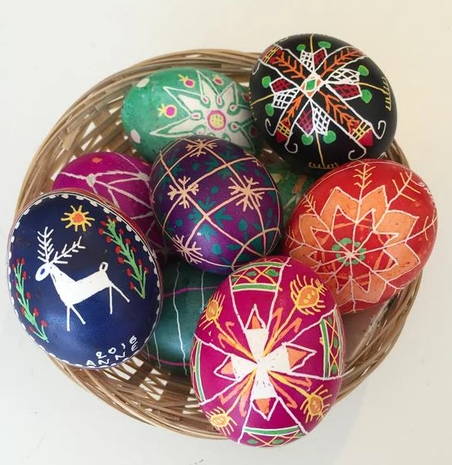 Ukrainian egg decorating, also called pysanky eggs, is a European tradition
where eggs are decorated through a process using traditional ukrainian designs.

Several layers of hot wax resist are applied to the egg using a tool called a kistka. From there,the egg is dipped in dye. This process repeats itself until the designs are complete. The wax is then removed to reveal the beautiful colors underneath the wax.

The process takes at least 1 hour, typically 2+ hours to complete a single egg.

To register please click below:

Thursday 3/19 6-8pm Register here

Thursday 3/26 6-8pm Register here

$30 per person (up to 2 eggs per person)
We recommend this workshop for ages 8+. Perfect for adults!